A DIFFERENT TYPE OF LUXURY
we believe true style is created by learning to buy better and buy less. our offerings include a curated selection of timeless vintage and pre-loved items with a few brand originals. the styles available are intentionally chosen because they were designed to be flattering on every body type. welcome to a different type of luxury!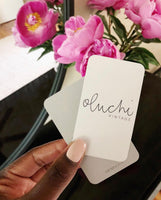 HAND-PICKED OFFERINGS
our selection of vintage and pre-loved pieces are individually selected from various estate sales, thrift stores, and consignment shops around the world.
TIMELESS STYLE
our vintage and pre-loved items can best be described as timeless. we look for effortlessly chic items that pair well with contemporary styles.
SUSTAINABLE PRACTICES
we believe in supporting a circular fashion economy and make every effort to only select high quality, pre-loved items. our items are forever pieces meant to last as long as you need them to. we also ensure that our cut & sew clothing is ethically made from naturally occurring fabrics.
WHY WE DO WHAT WE DO
beyond fashion, we hope the existence of this online shop serves as an example of what it looks like when a person makes a commitment to embrace the gifts God has given them. as the business continues to grow, our hope is that seeing our journey unfold inspires others to tap into their own God given gifts to find authentic and creative ways to serve their communites.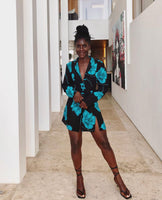 ABOUT THE OWNER
oluchi vintage was founded in july 2020 by cynthia oluchi alozie. cynthia created this shop to show that the term luxury is not limited to designer labels. luxury is also shopping with intention, quality fabrics and ethical garment construction.
in addition to running oluchi vintage, cynthia works as an experienced freelance marketing consultant and classical pilates instructor. before starting oluchi vintage she spent 8+ years in various marketing roles and earned her bachelor of science and master of business administration from pepperdine university.